Places To Eat Near Gig Harbor
Known for fresh local seafood and a variety of tasty local wine, there are tons of amazing places to eat in Gig Harbor! Check out our list of the top places to dine during your stay, and feel free to ask our knowledgeable front desk staff for their top recommendations or assistance in making a reservation.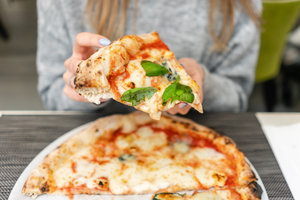 Millville Pizza
3409 Harborview Dr, 1.3 miles away.

Sample tasty, Neapolitan-style wood-fired pizza at Millville Pizza! Made with fresh ingredients, these authentic pizzas are sure to please all of your travel companions. Choose from a variety of pizza options, grab a salad, and make sure to take advantage of their drink specials. Guests of the Best Western Wesley Inn & Suites can enjoy a special 10% discount off the cost of their pizza at this tasty restaurant in Gig Harbor, WA when they present their room key when ordering.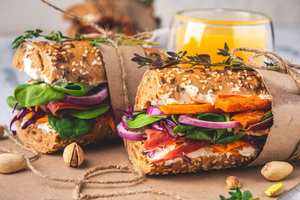 Tides Tavern
2925 Harborview Dr, 1.4 miles away.
This early 19th-century building offers impeccable views of the harbor and a wide selection of salads, soups, and sandwiches. Head over for lunch before spending the afternoon strolling along the waterfront.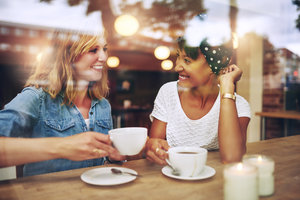 Kimball Coffeehouse
Right beside the hotel
With a commitment to serving meals with fresh, local ingredients and high-quality coffee, Kimball Coffeehouse is the perfect place to meet with friends or grab a quick bite and coffee in the morning. In the evenings, Kimball Coffeehouse hosts local artists and performers for open mic nights and live music shows!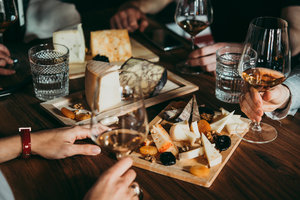 Brix 25°
3315 Harborview Dr, 1.2 miles away
Wine enthusiasts will enjoy an evening spent at Brix 25°, which boasts an exclusive wine list that led to their title of "Washington Wine Restaurant of the Year". One of the top places to eat in Gig Harbor, WA visit this spot for a special date night or a corporate dinner!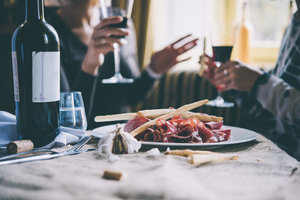 Morso Wine Bar
9014 Peacock Hill Ave, 1.9 miles away
Enjoy a great glass of wine while overlooking the water at Morso Wine Bar! Voted one of the top 100 wine lists in America by Open Table, guests will enjoy a packed menu filled with fresh seafood, tasty salads, flatbreads, and much more.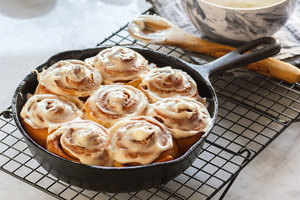 NetShed No.9
3313 Harborview Dr, 1.2 miles away
Famous for their fresh baked cinnamon rolls, NetShed No.9 invites you to enjoy a meal on their beautiful patio overlooking Gig Harbor. The perfect place to eat in Gig Harbor for breakfast, start your day in the city, with a bountiful menu featuring items like apple pie waffles, chicken and waffles, and a lemon curd and blueberry French toast.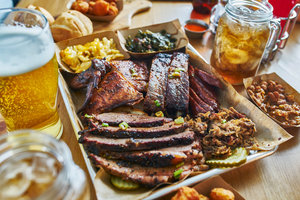 Brimstone Pacific North West Smokehouse
7707 Pioneer Way, 0.9 miles away
Indulge your craving for amazing barbecue at this incredible local restaurant. Make sure to sample their coffee rubbed prime brisket and the local honey glazed St. Louis ribs, while leaving room for their famed big fluffy donuts!
Each Best Western® branded hotel is independently owned and operated